It's a Farris/Ferris sandwich! With Miss DC 2018 Allison Farris and Miss DC 2003 Lisa Ferris (a former Everard's teammate as well!)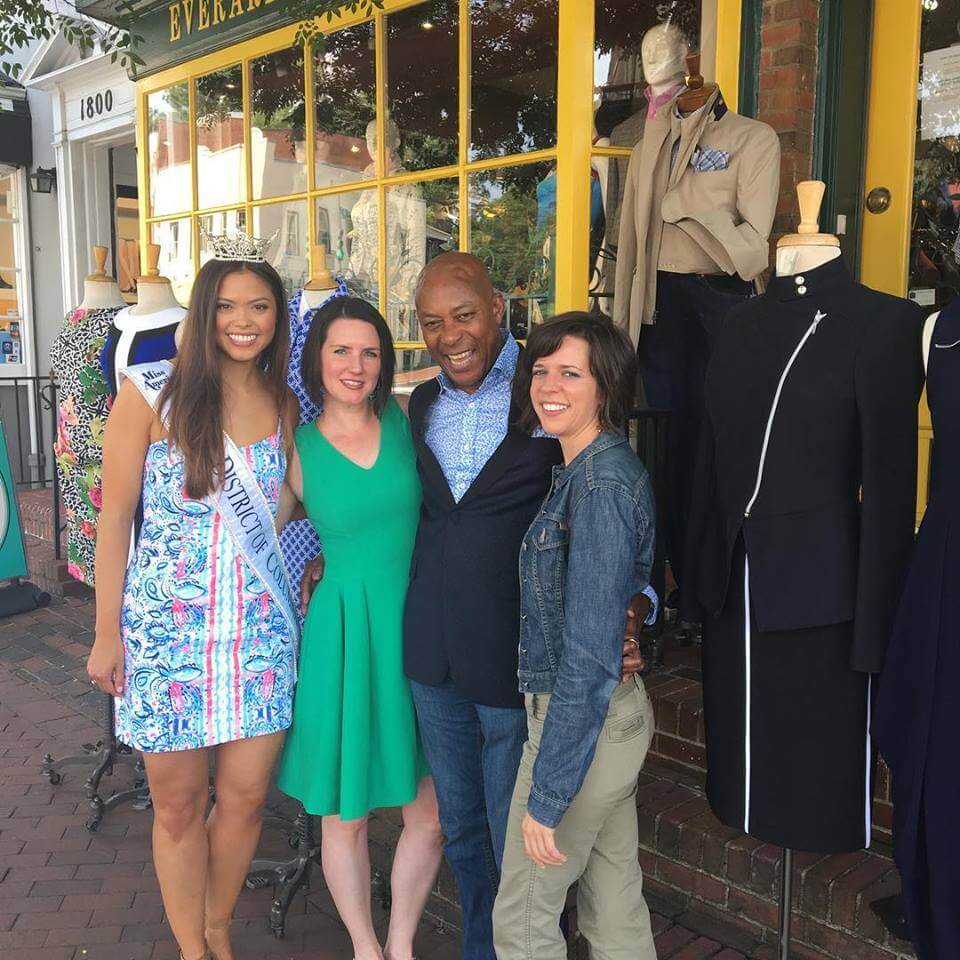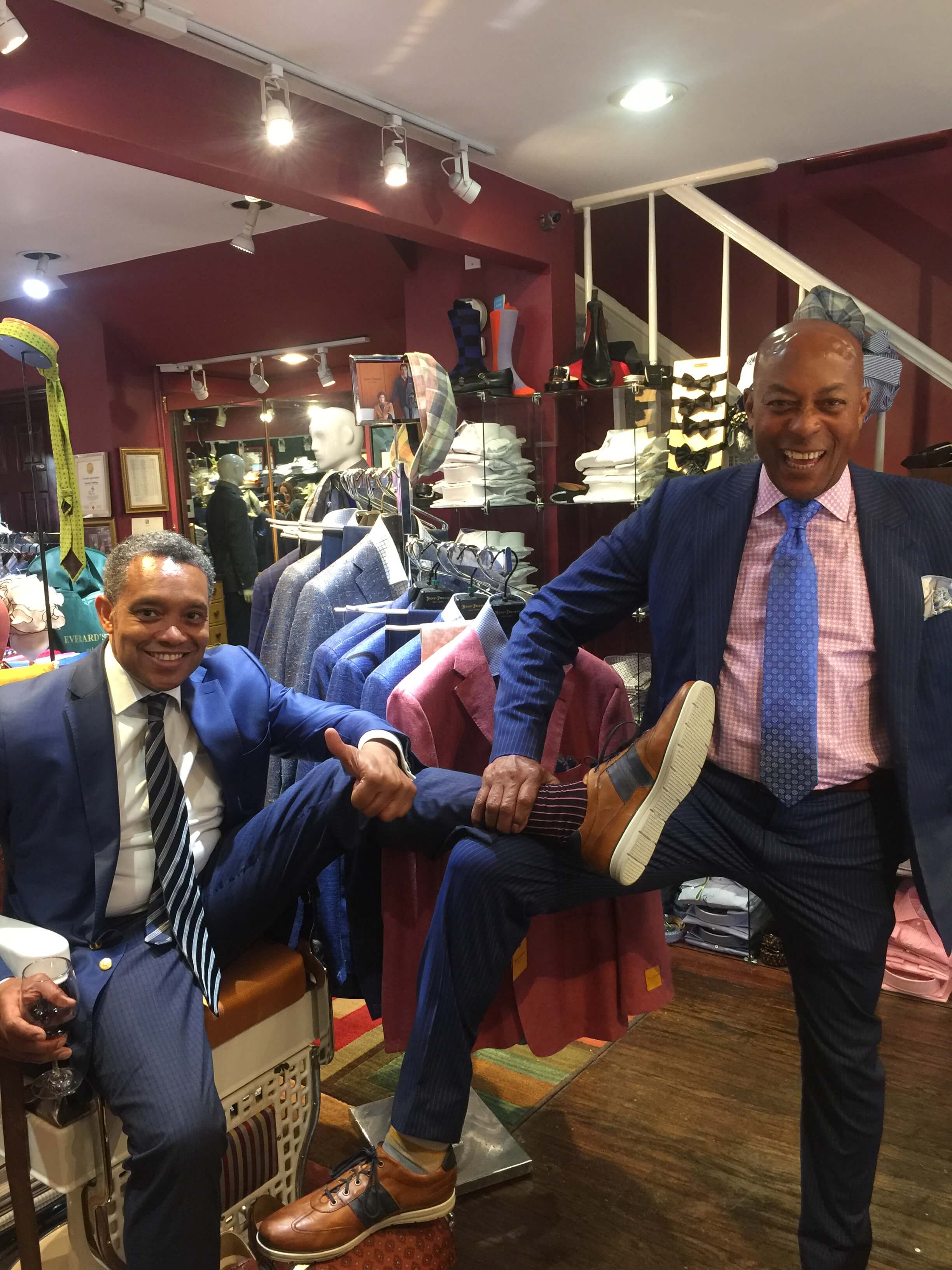 Karl Racine, the Attorney General of Washington DC, stops by the shop to try our new leather sneakers!
Lesli Foster, Channel 9 News Anchor, looks amazing in our new Quilted Jacket from Everard's Clothing!